Grote campagne voor buitenplanten op komst
Vergroen je leefomgeving, ook als je een beperkte buitenruimte hebt. Dit is de belangrijkste boodschap van de nieuwe meerjarige buitenplantencampagne van Bloemenbureau Holland. De campagne wordt begin april 2021 gelanceerd onder de veelzeggende naam 'Van Grauw naar Groen'.
Aanstekelijk groen in de wijk
De gedachte achter 'Van Grauw naar Groen' is om de aanstekelijkheid van groen over te brengen op consumenten en ze aan te zetten tot het kopen van buitenplanten. Niet alleen voor hun eigen balkon of tuin deze keer, maar ook voor de 'gedeelde' openbare ruimtes: gevels, plantsoenen, dakterrassen en straten. Een concept dat naadloos past bij de huidige tijdsgeest en bij de behoefte aan meer groen. Groen maakt blij, verdrijft zomerse hitte en vangt overtollig regenwater op. Maar groen doet meer. Door je omgeving, samen met buren, groener te maken leer je andere buurtbewoners kennen, maak je nieuwe contacten en voel je je dus (nog) meer thuis in je woonomgeving. Zo gaat het eenzaamheid in de wijk tegen en zorgt het voor een betere mentale en fysieke gezondheid van bewoners.
Spraakmakende campagne
De meerjarige campagne ontwikkelt Bloemenbureau Holland samen met onder andere de outdoorplanten commissie van Royal FloraHolland. Ze zetten de boodschap op een spraakmakende manier op de kaart, waarbij ze stevige statements en een vriendelijke knipoog niet schuwen. 
Overtuigende stop-motions
Hoe gaan ze dit concreet doen? Ze bereiken en overtuigen de consument door drie opvallende beelden met uiteenlopende boodschappen: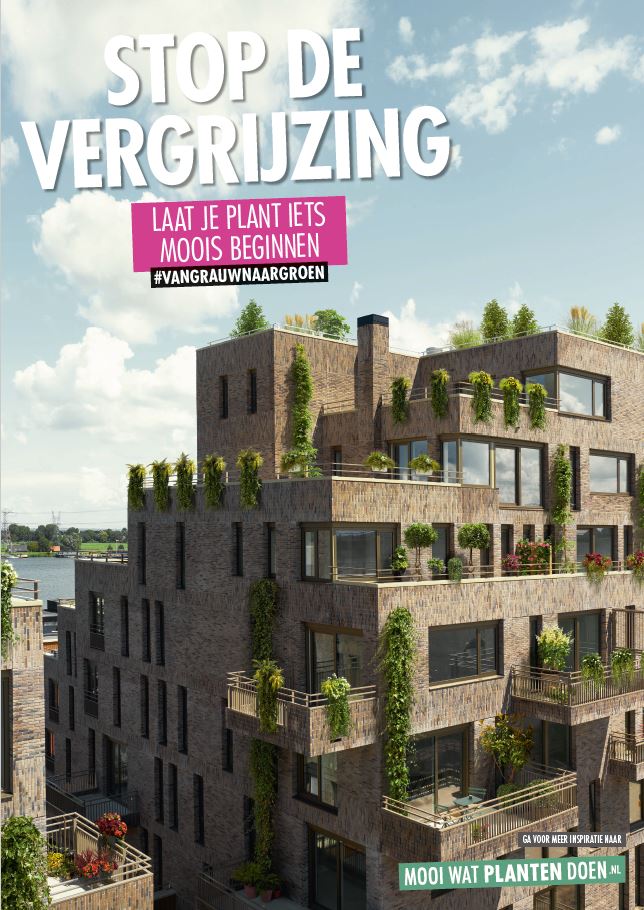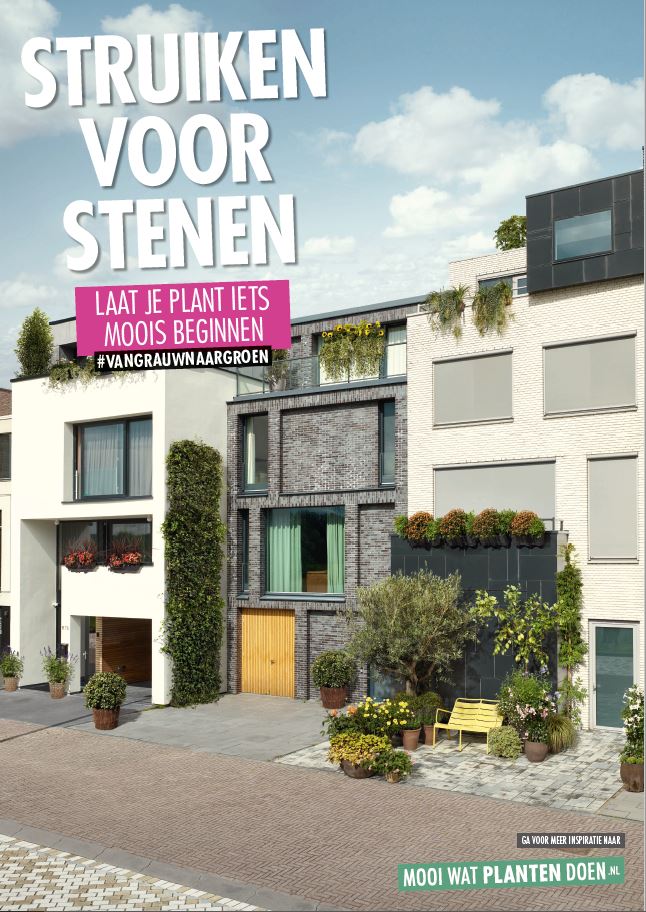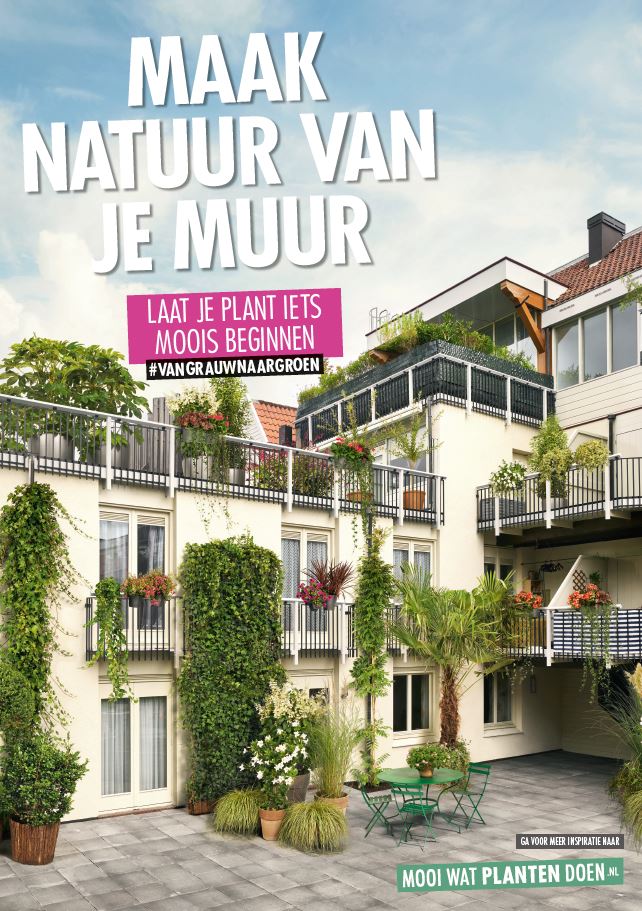 Naast deze beelden creëren we ook drie stop-motion video's waarin een straat of gebouw verandert van grauw naar groen. Een overtuigende manier om de aanstekelijkheid van groen weer te geven. Deze mini-video's kunnen online of via Digital Out-of-Home ingezet worden.
Volg onze website voor meer nieuws over deze campagne.
Je kan ook surfen naar: